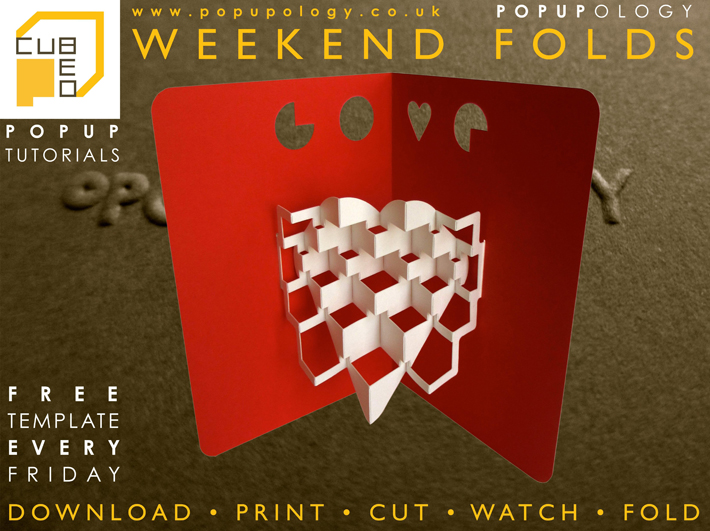 Weekend Folds!
TEMPLATES FOR THE MASSES!!!
••••••••••••••••
2nd•Nov•12
This weekend's template is a kinetic heart OA card. So give it a go and share a bit of paper love :)
Hope you enjoy it!
To download the free pdf and watch tutorial click on the link below:
Visit the LEARN section to see more folding projects.