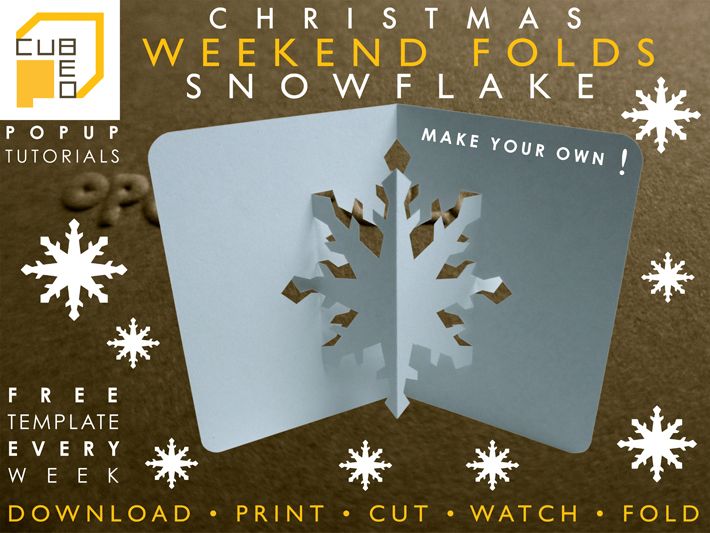 Christmas weekend Folds!
MAKE YOUR OWN PAPER POPUP WONDERS!!!
••••••••••••••••
24th•Nov•12
Get into the festive spirit with this elegant snowflake OA design, a special christmas card to impress your friends and family :)
Enjoy the fold & Merry christmas! :)
To download the free pdf and watch tutorial click on the link below:
Visit the LEARN section to see more folding projects.