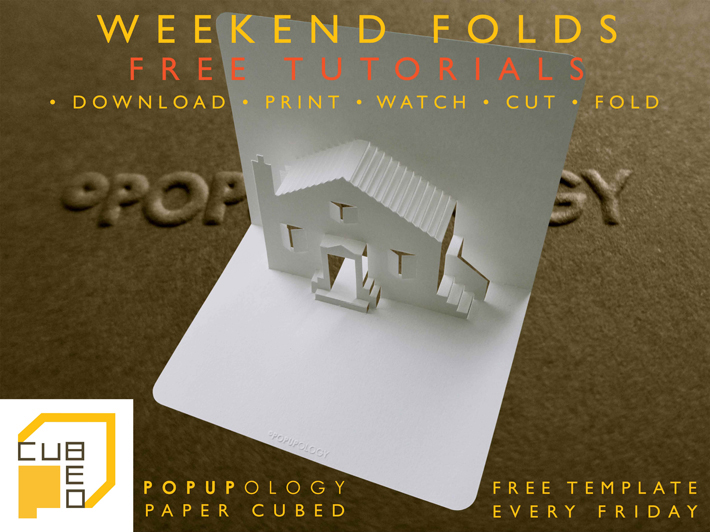 Template Fridays!
FOLDING TUTORIALS: SOMETHING FUN FOR THE WEEKEND!
••••••••••••••••
19th•Oct•12
Popupology brings you a new folding project to try every Friday.
This week's project is a simple popup house ideal for beginners.
To download the free pdf and watch tutorial click on the link below:
Visit the LEARN section to see more folding projects.