Welcome to the home of paper space exploration, read about the latest discoveries and developments below.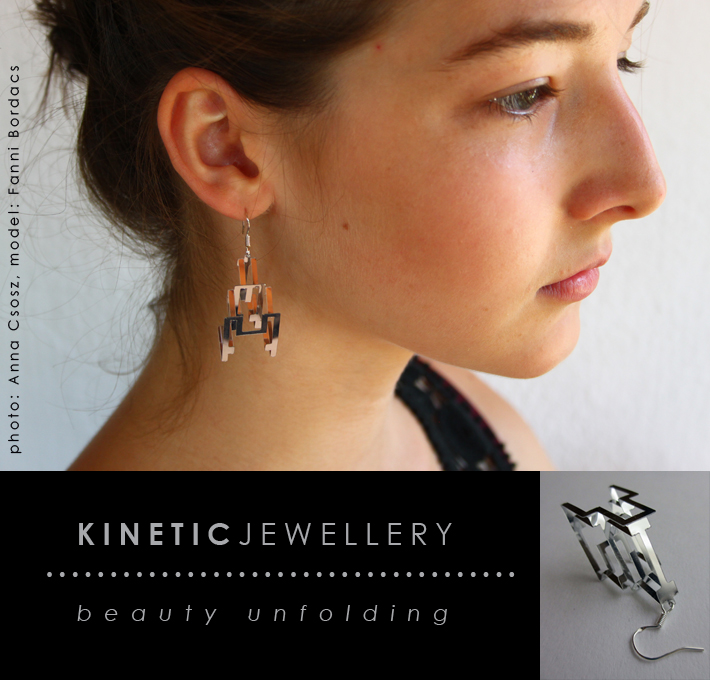 Kinetic Jewellery update
Less than a month to launch! Taking pre-orders from the 20th of August.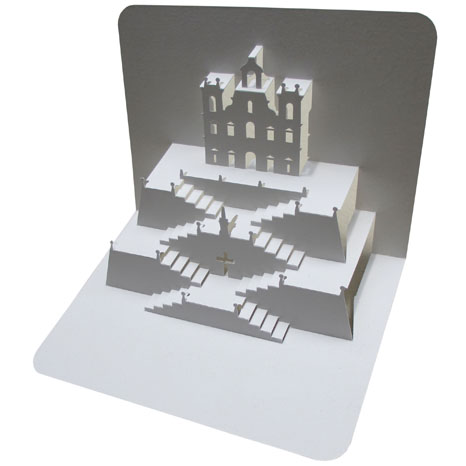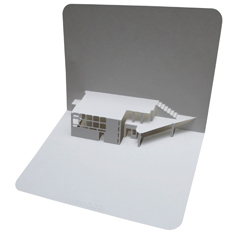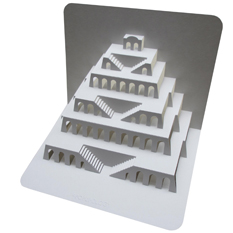 OA cards added to the collection!
Three new OA cards are now available in my webshop!
Click on the button below: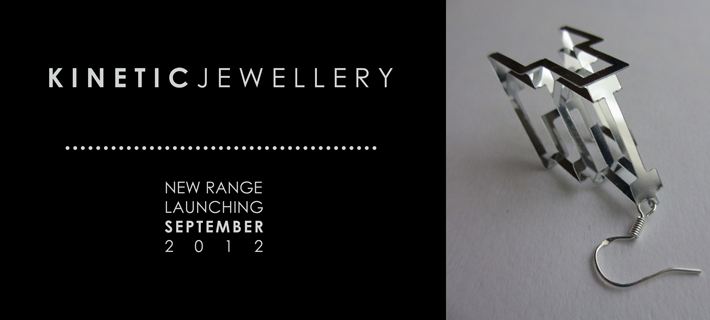 New Frontier: Popupology to launch folding jewellery range!
I am really excited to announce the upcoming launch of my new origamic venture: a unique collection of kinetic earrings due for launch in September 2012.
Check back for updates coming soon...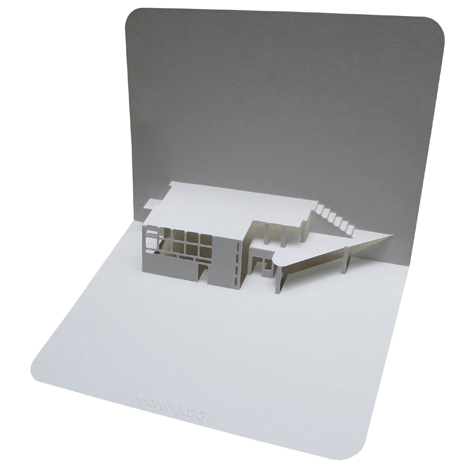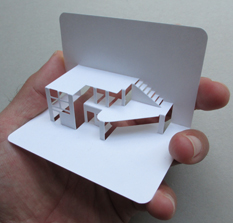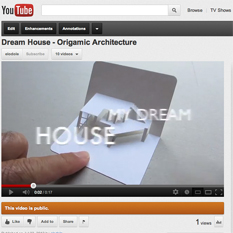 NEW PAPER BUILD
Based on one of my favourite buildings by the master of modernism himself Le Corbusier.
See the video by clicking below: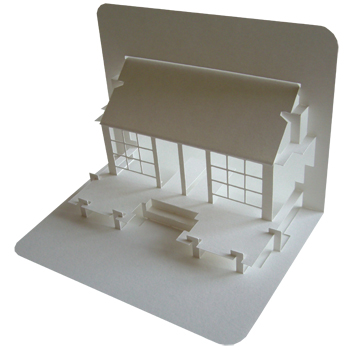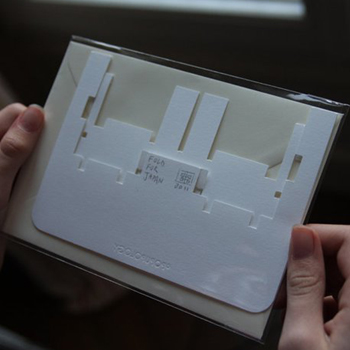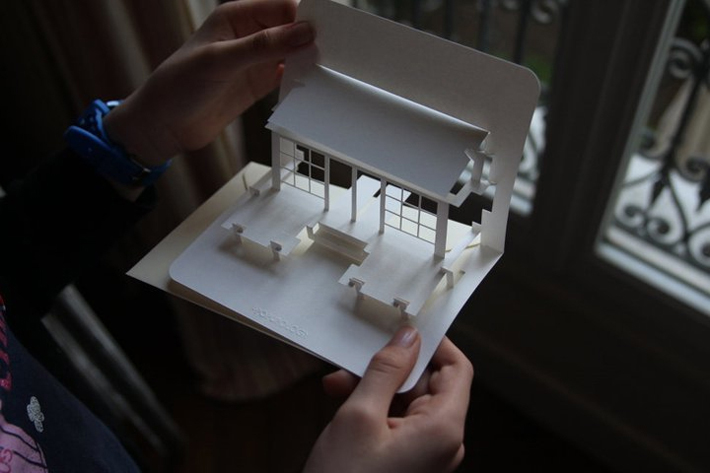 Fold For Japan Update
Thanks to everyone for their support of this fundraising campaign on behalf of victims of last year's devastating tsunami.
I have really enjoyed folding each teahouse card and sending them all over the world.
We have raised a total of £210 so far but my target is £500 so please spread the word!
There is a dedicated facebook page you can 'like' on the link below.
To contribute to this great cause and receive your own Japanese Teahouse just click on the button below.
Many Thanks again :)