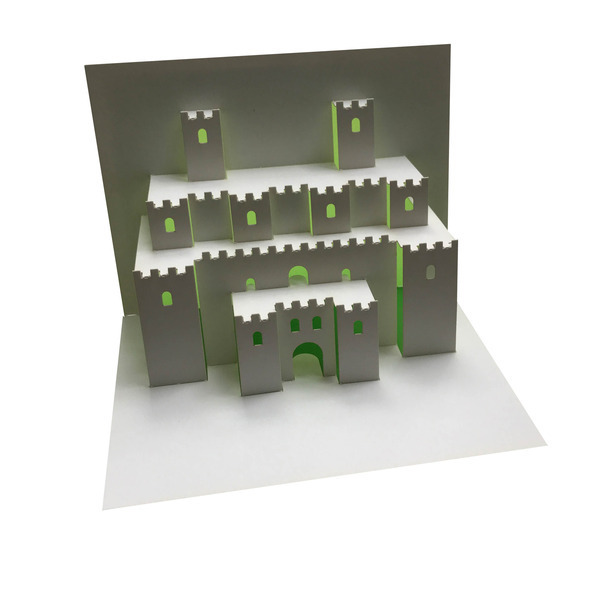 castle 2
This architectural design is based on a generic medieval castle and is a more complex version of the castle 1 design - available as a free download at the bottom of the LEARN tab.
Ideal for a children's / birthday card with a wow factor!
For best result use paper stock around 220-300 gsm.
Paper used in this model is Conqueror 100 % Cotton 300gsm.