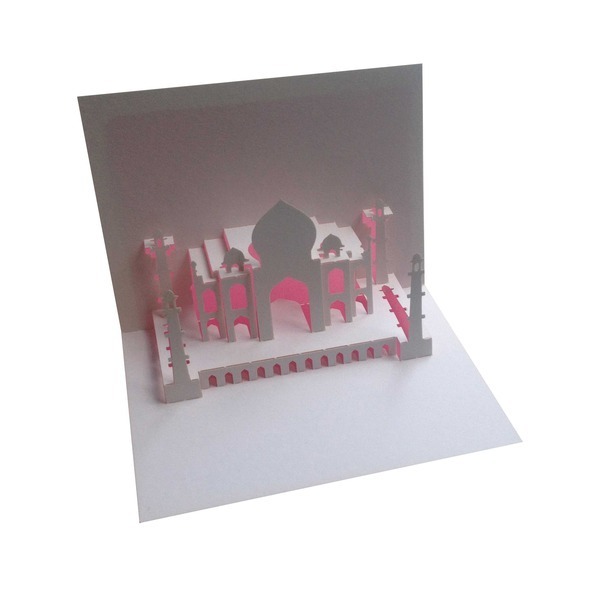 Taj Mahal
This piece is one of my first ever OA designs and quite a challenging fold to complete neatly so it may take a few attempts!
Ideal for a birthday / valentine's / travel / engagement / wedding card with a wow factor!
For best results use paper stock around 220-300 gsm.
Paper used in this model is Conqueror 100 % Cotton 300gsm.