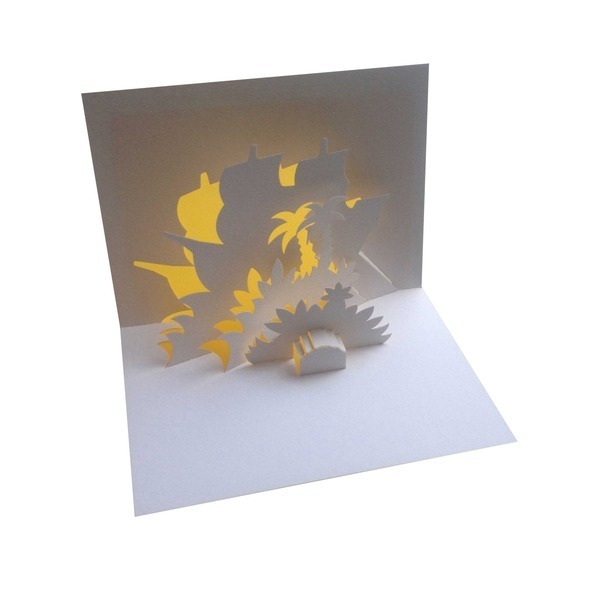 Treasure Island
This playful scenery design is constructed from angular folds to move dynamically in space as you open the piece!
Ideal for a birthday / new baby / children's card with a wow factor!
For best results use paper stock around 220-300 gsm.
Paper used in this model is Conqueror 100 % Cotton 300gsm.