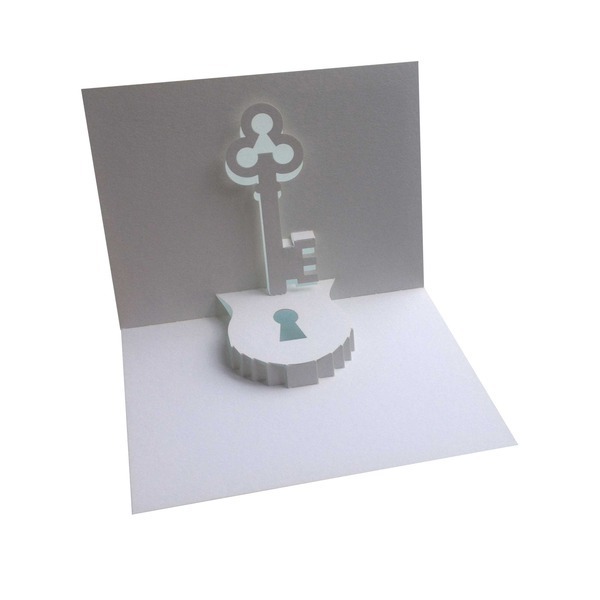 Lock & Key
This simple design is great for beginners and should only take a couple of minutes to fold.
Ideal for a new house card with a wow factor!
For best results use paper stock around 220-300 gsm.
Paper used in this model is Conqueror 100 % Cotton 300gsm.