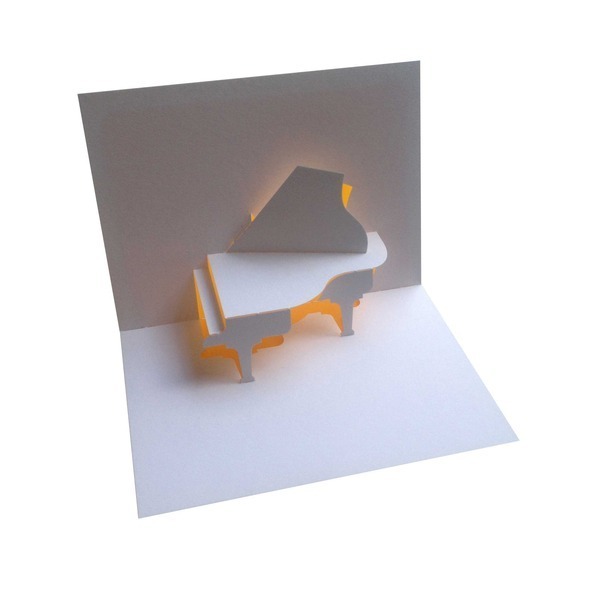 Piano
A great project for beginners this piece is pure uncomplicated elegance - and a real doddle to fold!
This simple design is ideal for a celebration / music related card with a wow factor!
For best result use paper stock around 220-300 gsm.
Paper used in this model is Conqueror 100 % Cotton 300gsm.