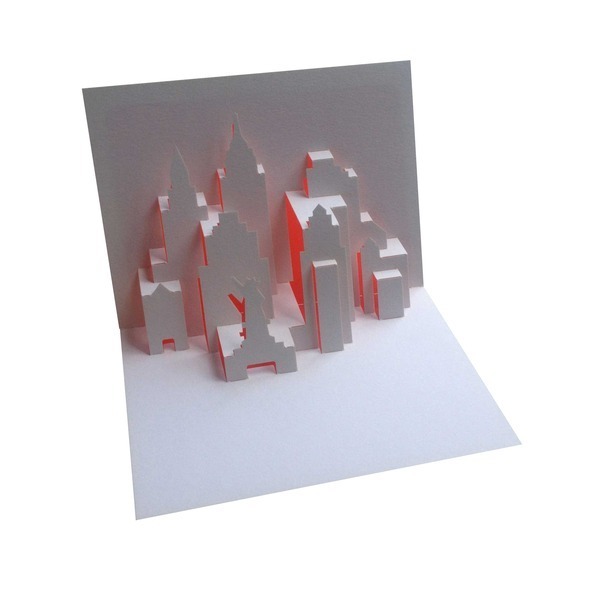 New York Skyline
This is one of my favourite designs with a real intriguing layered visual effect.
This multi-layered template is ideal as a landmark or travel card with a wow factor!
For best result use paper stock around 220-300 gsm.
Paper used in this model is Conqueror 100 % Cotton 300gsm.