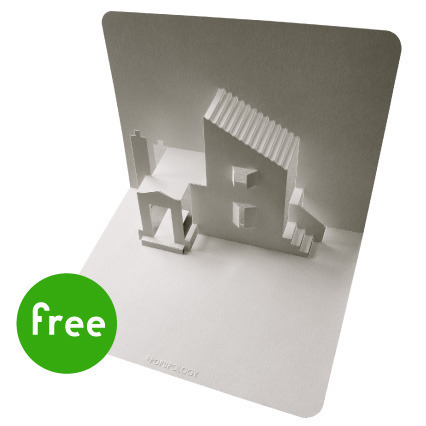 simple house 2
©Popupology 2013
A second version of a simple and cute house design ideal for 'moving house' or 'house warming' cards.
Download the PDF below, print on 200-270gsm card stock and have a go at cutting/folding your own OA card!
(Watch the video for folding tips)
Recommended equipment: craft knife, cutting mat, steel ruler.