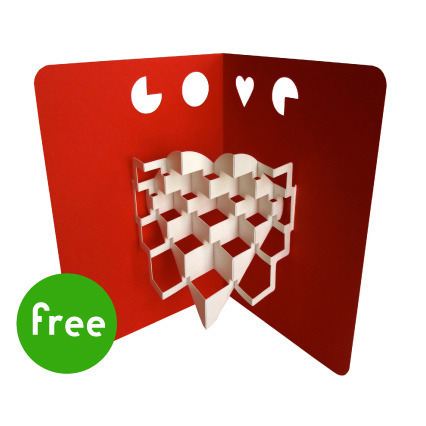 Kinetic Heart #2
© Popupology 2012
A kinetic sculptural card consisting of two interlocking parts, a folded insert inside a sleeve holder.
144mm x 103mm closed
Download the PDF below, print on 200-270gsm card stock and have a go at cutting/folding your own valentine's card for that special someone!

(Watch the video for folding tips)
Recommended equipment: craft knife, cutting mat, steel ruler.