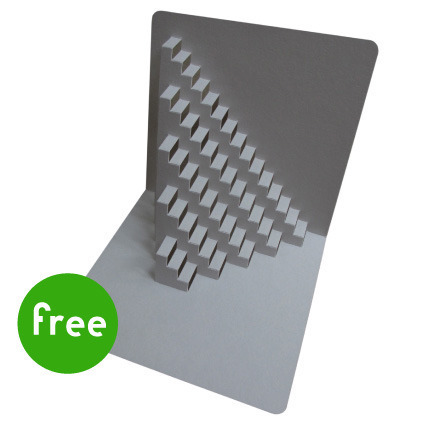 steps
©Popupology 2012
A series of three templates introducing a generational step design from 3 generations to 5 generations (pictured).
Download the PDF below, print on 200-270gsm card stock and have a go at cutting/folding your own OA card!
(Watch the video for folding tips)
Recommended equipment: craft knife, cutting mat, steel ruler.